Wait. Stop. This is Super Important.
Josh Marshall
If you're a Prime member we have a great no-risk offer we're rolling out today to celebrate signing up our 33,000th member which happened just a few minutes ago. If you're already a Prime member we'll let you try out two weeks of Prime AF (Ad Free) for no cost and zero obligation. Simple as that.
Just click here.
Upgrading to Prime AF is also a great way to support TPM, as I describe below. So even if you're not sure it's for you it would mean so much to us if you'd give this free trial a try.
Read More
News
Sen. Ted Cruz (R-TX) started a Twitter fight with "Hellboy" actor Ron Perlman early Monday morning in which the senator volunteered Rep. Jim Jordan (R-OH), who served as assistant wrestling coach at Ohio State University, to wrestle the actor.
Read More
Miscellany
We're launching the TPM Journalism Fund as an additional way for readers and members to support TPM. Every dollar contributed goes toward expanding our editorial staff.
Cafe
I've come to the conclusion that the outside is overrated. There, I said it. I know it's June and I know summer is just getting started, but why spend your days sweating it out in the humid, hazy outdoors when you can be inside with the A/C pumping? I'm a homebody, so maybe that's what's underlying my opinion here.
Read More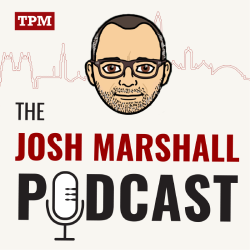 Ep. 124: Escalation From The Anti-Antifa
Josh, Kate, and David are joined by New York reporter Matt Shuham to talk about the ubiquity of flimsy antifa scares and the increasingly violent response t...